"Enterprise GIS" Drive to Excellence Initiative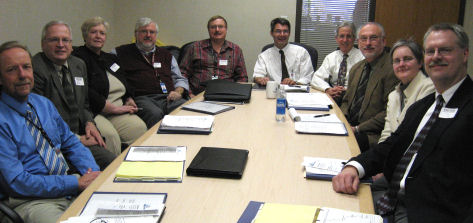 Until 2009, there had been no state agency assigned the responsibility for coordinating GIS across state government. This project focused on implementing an enterprise GIS organizational and governance framework. Anticipated benefits included improved state GIS coordination and accountability, opportunities for consolidated data, software and equipment investments, standardization and more.
Drive to Excellence was a state-government reform initiative that focused on serving citizens better. The Drive to Excellence Sub-Cabinet provided leadership and guidance to all projects; the Enterprise GIS project steering committee and working groups included members of the Governor's Council on Geographic Information Strategic Planning Committee.

---
The Minnesota Geospatial Information Office (MnGeo) was created May 18, 2009. See an extract from the legislation, which included MnGeo language in several places. The transition from the Land Management Information Center to MnGeo took place over several months.
David Arbeit was named Minnesota's first Chief Geospatial Information Officer on June 24, 2009 at a "Point of Beginning" public meeting to introduce MnGeo.
Final reports:
---
Detailed Reports
Return to Strategic Planning Committee webpage